and I'm rubbish, I don't get time to comment anywhere else as I keep going out, leaving me virtually no internet 'me' time. At all.
Sunday – I don't think we did much, we can't remember. I got two pictures of H though.
Monday – back to work, and nothing of note.
Tuesday – Work again, though I was extremely excited as the reissue of 'Last Splash' by The Breeders came in stock, and there was my thank you in black and white. It feels proper now. Nearly time to see them live! Pilates was in the evening, then off to Hannah's house of Caterpillar Tales where I've set her up as self hosted (we've just got to transfer a lot of large images over then it's done!)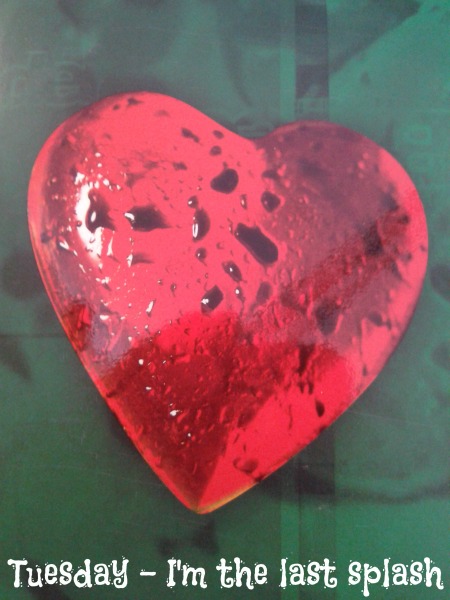 Wednesday – a glorious sunny day, no playgroup in the morning, we lazed around before meeting up with friends for soft play, then H's swimming lesson which ended in tears (she slipped over), before we walked home through the park.
Thursday – back to work, I had a meeting in Shoreditch which I was really annoyed to find had been placed in Zone 1 so they can make some money from those of us with 2-5 travelcards (it used to be Zone 2) – though taking the Overground from Clapham Junction was good and quick. Later on Karen and I went to the Moshi Monsters 5th Birthday Party at their HQ which was LOADS of fun and also where I had the psychic reading.
Friday – tired. Work. Home. H had her first night without a pull-up which went okay. We're letting her decide what she wants to do, and last night she wanted a pull up again so we'll see how it goes. For some reason this prevented me from sleeping properly. I'm a weirdo.
Saturday – a blogger event at Blackwood Forest for Forest Holidays – I fell in love with the place and would love to stay there. I just checked and a weekend before Christmas would be £480… tempting. The cabins were really warm with under-floor heating which is what appeals the most… now to look for deals…